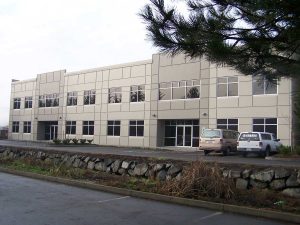 Cascade Manufacturing
Donn Carlson started Cascade Manufacturing in Seattle in 1957. Now located in Auburn, Washington, and operated by Donn's daughters Laurie, Sherrie, and Terrie, Cascade continues to provide the northwest with a full line of Therapedic and Cascade sleep products.
Therapedic International
Quality Bedding Since 1957
Therapedic was founded in 1957 by Gerald Gershaw, a former World War II fighter pilot. After the war, Gershaw entered the mattress business believing that the mattresses being offered the public at that time could be greatly improved upon. He believed that a smaller, independent manufacturer, like himself, could produce a product far superior to that of the larger mattress companies. He was right.
In a small, Garwood, New Jersey factory, Gershaw began to make what he called "Therapedic" mattresses.
The name Therapedic was a combination of two words: "therapy" for the therapeutic sleep that the mattress would provide, and "pedic" for the medicinal effect the mattress would have on the back and body of the sleeper. Before long, Gershaw was offering a complete line of Therapedic mattresses to his customers. As his business grew, Gershaw realized that he needed to increase his manufacturing capabilities. In order to maintain the quality of his products, he decided to add small, independent mattress manufacturers to his young company. With this goal and little more than a gasoline company credit card in his pocket, Gershaw crossed the country in an old station wagon, recruiting others who would share his vision of better sleep through better mattresses.
It worked. Soon, Therapedic had a network of mattress factories throughout the United States making quality sleep products under the Therapedic brand name. It wasn't long before Therapedic's growth began to push beyond the limits of our domestic borders. Licensees began to spring up in Australia, Ireland, Canada and China. Today, Therapedic has over fifty factories throughout the world, manufacturing sleep products in over thirty countries.
Through all its success, Therapedic has maintained its unwavering commitment to producing quality mattresses and sleep related products. "Our heritage of making quality sleep products that represent a better value to the consumer is foremost in our minds when we design new products for today's marketplace," says President/CEO Gerry Borreggine. "It's that quality and value combination that makes us who we are all over the world."